As 2018 comes to a close we wanted to say a warm thank you to everyone who supported us through it all! Here is a glimpse into our year at Aaben Windows and Doors…
The Green-On Rebate Program: This was a substantial Provincial incentive program that will probably be on the top of the lists of major events in 2018 for our industry, at least in Ontario! It blew through the first half of our year, and it was a force to recon with. It made an already busy, successful year, even busier. Most importantly, we helped 184 of our customers realized just over a half million dollars in rebates!
Staff News: After 28 years one of our valued and long time employees, Rick M., retired. We will miss Rick very much. We welcomed Peter B., to fill the role within our sales and purchasing department and look forward to many great years working together. We added two more full-time carpenters to our install team – Pat O. and Michael H. Unlike most of our competition, we never subcontract our installations. We have full-time carpenters on staff to ensure proper installations of all our products. After all, even the most well-engineered window won't perform effectively if it has been improperly installed.
Expansion: In addition to expanding our staff this year, we also expanded our fleet of trucks on the road with a new cube van. This brings the total up to five! Look for one of our vans in your neighbourhood.
Awards: We love what we do, and we do it to our highest standards because we want to ensure customer satisfaction. Getting emails, posts and tweets, and letters thanking us and recommending us to friends and family is something we cherish. But we'd be lying if we said we didn't also feel a sense of pride when we are recognized on a local and national level for doing an outstanding job. In 2018 we were fortunate to win several awards including: Best of Houzz Customer Service Award, Best Window & Door Supply and Installation Business in Ontario award, Best Residential Door and Windows Company in Ontario award, Best Window Company in Kingston (Three Best Rated) award, and Most Innovative in Window Installation Services in Canada award! More information on our awards and memberships can be found at aaben.com/awards-and-memberships. We know we couldn't perform at this level without our wonderful customers, so thank you.
Products: We continued to sell and install North America's finest window and door products on the market. This year we saw a trend in colour frames – Black is the new Black – see our blogs on Top Window Trends for 2018 aaben.com/top-window-trends-for-2018, and Colour in Frames and Doors aaben.com/fall-the-perfect-time-to-think-about-colours. The GreenOn program also required higher efficiency windows to be purchased to qualify for the rebates, helping more people to get excellent thermal insulation, better energy savings and more comfort in their homes.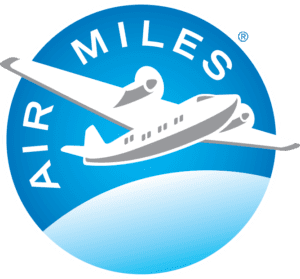 Air Miles: We have continued to partner with the AIR MILES® Reward Program. Throughout the year we offered exceptional rewards on every window, skylight and door purchased and installed. We even offered Miles for all the no-obligation, free in-home estimates we did! We thank all the customers that welcomed us into their homes this year. We hope you were all Air Mile collectors. Earning is so easy! We helped our customers earn 44,000 Air Miles this year.
In 2019, we plan on doing business as we did in 2018…we will continue to provide a Different Renovation Experience. We are committed to providing solutions for a range of budgets, taking the team approach on every project – so every one of our highly trained, non-commissioned sales people can help you out, and most importantly we take the time to do every job right. That means our installers are paid by the hour, not the job; we use quality materials and never cut corners to save money; and our installers also take great care to meticulously clean up after the installation so all you need to do is start enjoying your new windows or doors. And lastly we offer a warranty that actually means something.
Because you deserve it.