We are just a few months into the New Year but we are already seeing a few renovation trends emerge. Here is a list compiled by Scott McGillivaray (real estate expert and host of HGTV Canada's Income Property, Moving the McGillivrays and Buyers Bootcamp) on his picks for the big home renovation trends for 2019.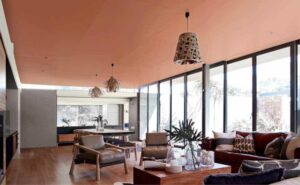 Warm Paint Colours
There's a definite trend towards warmer and spicier colours in 2019. I know I've been referred to as the king of grey ­– and that hasn't changed! But, I can see myself using a colour like "Ginger Scent" (pictured here) for an area such as an accent wall.
Photo Credit: Para Paints
---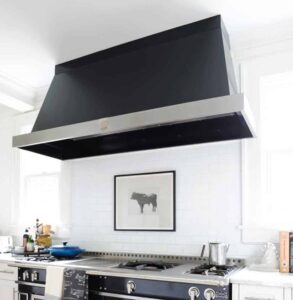 Matte Appliances
Matte appliances are a hot trend of the moment. I've seen them come in colours such as black, white, gold and dark blue, just to name a few. I really like how they lend a luxurious look to the kitchen, and how they look great when paired with neutral coloured cabinets. However, I haven't changed my mind about stainless-steel appliances. I still think stainless is the best choice for a long-term return on investment. While these matte finishes are great of-the-moment looks, I expect they'll look dated a few years down the road.
Photo Credit: Tracey Ayton
---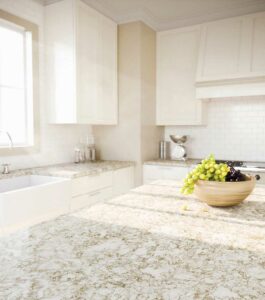 Quartz Counters in Warm Colours
Countertops that look like marble will always be in demand because they're classic, but the tide is slowly turning. We are seeing a trend where quartz counters in warm neutrals are in high demand. I think people are trying to get away from sterile looks and really make kitchens homey again.
Photo Credit: Cambria Quartz
---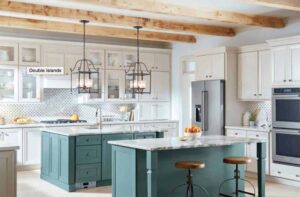 Double Islands
Still on the topic of kitchens, double islands are becoming increasingly popular in kitchens that can accommodate them in size. Looks like kitchen tables are out, and extra surfaces that can also incorporate storage are in.
Photo Credit: Thomasville
---
I've noticed lately that homeowners are opting for lighter, airier spaces. Along with these open-concept layouts come the move towards much larger windows to complement the airy space. And those windows are being accented with very simple and streamlined window treatments. It's all about connecting the indoors with the outdoors and removing as many barriers as possible.
Thinking about bigger windows? Try a different renovation experience and get Aaben Windows and Doors to help you let the light shine in!
Photo Credit: HGTV Canada
---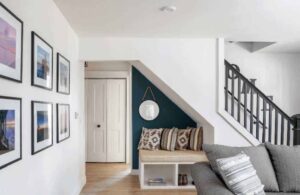 Light Wood Floors
Along with the light and airy trend comes a desire for lighter floors. Dark walnut and cherry finishes are out, and lighter, blonder woods are in. Similar to kitchen counters, I think the trend will be towards warmer colours rather than cooler colours. But light is definitely the way to go trend-wise.
Photo Credit: HGTV Canada
---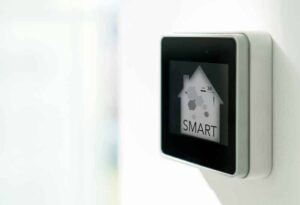 Hands-Free Technology – Everywhere
This may seem like old news to the early adopters, but more and more people are starting to embrace hands-free and SMART technology. This means that anything in your home that you can command with your voice is going to be super popular.
Photo Credit: Getty Images
---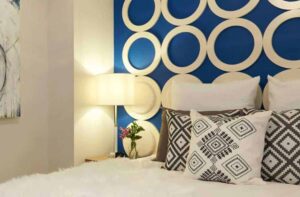 Less Serious (and More Fun) Spaces
I predict that people are going to stop taking their homes too seriously and have a little bit more fun. This means more colours, more patterns and less concern over what's "proper." While smart return on investment design decisions should still be made for fixed items in your home, let's all relax a bit and have a little fun with our furniture and decor this year.
Photo Credit: HGTV Canada
---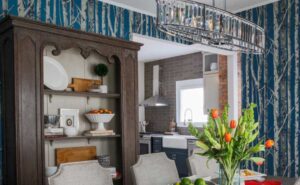 Removable Wallpaper
Since people are going to want to have fun, wallpaper will definitely be part of the equation. But since a return on investment is still an important factor in your design decisions, more and more people will likely see the benefit of choosing removable varieties. There are more wallpaper options than ever before, and the quality is also great. So don't be afraid to try something wild! Take a look at these 8 unexpected wallpaper ideas that don't even involve walls.
Photo Credit: HGTV Canada