Unlike most of our competition, we never subcontract our installations.
We know it takes time to do the job right so our installers take the time they need to complete everything to your satisfaction. They are paid by the hour, not the job. They use quality materials and never cut corners to save money.They also take great care to tidy up after the installation so all you need to do is start enjoying your new windows or doors.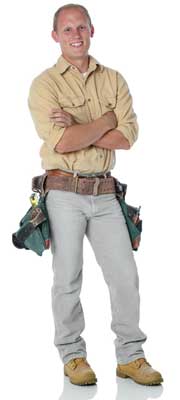 So why do many companies choose to subcontract out their installations?
• It allows them to pay their subcontractors by the job instead of a weekly salary – it's in the subcontractor's best interest to be fast rather than good
• Subcontractors have to supply their own installation materials – its in the subcontractor's best interest to use the lowest quality and lowest cost materials available
• There are reduced costs to the company – no Workerplace Safety and Insurance Board premiums and no employee benefits and that is just the beginning
It doesn't take a lot of reasoning to see that subcontractors can lead to loss of quality control and that these companies offer no commitment to employees nor continuity to offer their clients.
One more point – if the subcontractor is not covered by WSIB, nor is he/she covered with personal disability insurance, and is hurt on jobsite while installing a window for you, who will be held liable for his/her injuries? YOU!!
Here is How and Why Aaben Does NOT Subcontract:
• We are committed to our employees and their families
• We are committed to the longevity and continuity of our staff (half have been with Aaben for more than 10 years!)
• We are committed to our installation jobs from start to finish
• We are committed to the responsibility of a job well done
• We are committed to safety in the workplace and the community
• We are committed to further education with our employees – St. John's First Aid, Red Cross CPR, Safe Workplace Awareness Programs
And finally: We are committed to complete client satisfaction – we are committed to you!