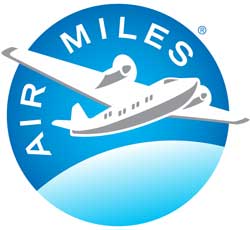 We are excited to announce that Aaben Windows and Doors has partnered with the AIR MILES® Reward Program. When we decided we wanted to offer our Aaben customers a premium rewards program we looked around at many options before deciding to partner with The AIR MILES® Reward Program.
Did you know that AIR MILES® is one of the best ways to get rewards in Canada? The AIR MILES® Reward Program lets you reward yourself your way. You can build your AIR MILES Cash balance to instantly redeem in-store or online at participating Reward Partners, build your Dream balance to redeem towards vacations, electronics and more, or a combination of both. The choice is yours. There is also the option to use your Miles to make a difference. You can donate your Miles to various charities online at airmiles.ca
So this is how it works: Aaben is offering exceptional rewards on every window, skylight and door you purchase and have installed. We are even offering Miles for a no-obligation, free in-home estimate! Earning is that easy! Just visit our Sales and Promotions page of our website at www.aaben.com for details.
But that's just the start! With exclusive Aaben Bonus Offers, you'll have even more opportunities to get extra Miles. Several times during the year we will post these bonus offers on our website and through our social media pages.
So why wait…Shop Aaben Windows and Doors and Get Rewarded!